Online Safety
Hello Castleview Children!
Welcome to the Online Safety Page!
We have created this page to help you learn more about keeping safe online. Whether we are gaming, chatting or just searching, it's important we know how to always stay safe online. Check out the information and Online Safety Games.
Worried about something you have seen online?
If you have seen something that you feel is offensive or you have seen harmful material online, no matter where it is, please use the button below to report it.

The Report Harmful Content button is a quick and simple method for helping anyone to report offensive or harmful material online, no matter where they are.
Worried about something that's happened online?
Has someone done something online that has made you or a young person you know, feel worried or unsafe?
1) Speak to an adult you trust - either at home or at school.
2) If serious, you can also Make a report to a Child Protection Advisor from the company CEOP, who have experienced adults ready to help.


Click the report button below to make a report.
Childline – a free, private and confidential service (where you can talk about anything!). We're here for you online, on the phone, anytime.
You can talk about anything. Whether it's something big or small, our trained counsellors are here to support you.
Think you know how to stay safe online?
Click this link for the ThinkUKnow website. Select your age.

Play their Games and Watch their Videos....
...Think you know it all? You may have to think again!
The "Thinkuknow" website is brought to you by the Child Exploitation and Online Protection (CEOP) centre. (http://www.thinkuknow.co.uk/)
ONLINE SAFETY RULES
Take a look at our online safety rules. We have a continuous focus on Online-Safety at Castleview and in the Autumn 2021 all children in KS1 & KS2 will have revised the rules on how to stay safe online and continue to do so throughout the year. These rules also appear every time a child logs in to their school computer to remind them how to conduct themselves online. The children have also all signed the Castleview Online Safety Agreement.
Please click below to have a look at the rules!
Online Safety Student Agreement
Online safety poem by Eesha (Previous Digital Leader)
You know when you got that feeling,
And something is not quite right,
Well do not worry,
Please stay calm,
And don't get a fright!
When someone's being mean,
And you don't like them at all,
Do not fight back,
Tell someone,
And try to maintain it all.
Websites are fun places to be,
But not when people are mean,
Tell an adult,
Keep it cool,
And remember; stay safe.
Highlights
Online Safety Committee Updates
Best of the Rest!
Check out the below links for the BEST Games, Stories and Information sites to help you have fun and stay safe online!


Want any other sites added onto this list? Let your Digital Leader know :)
A new and exciting interactive online security game! Cyber Sprinters!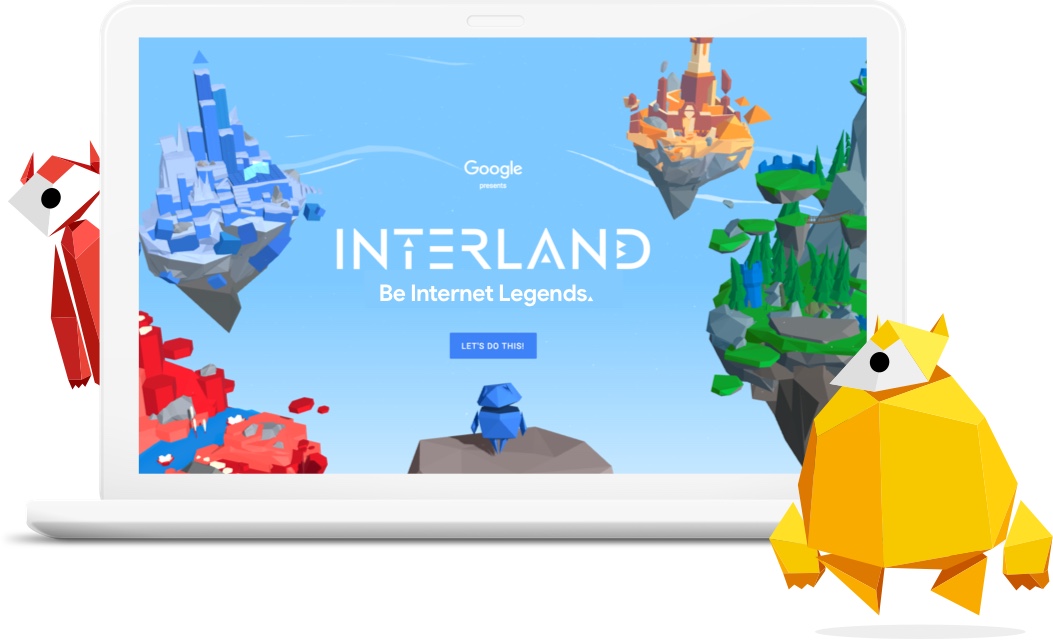 Be an Internet Legend and play Google's INTERLAND
"A place to help you boss your life online!" BBC Own It has lots of amazing resources, as well as great videos about how to safely use: vlogging, gaming and social media.
Have you read 'DigiDuck' eBook? Click here
Have you read 'The Adventures of Smartie the Penguin? Click Here
Test your Internet safety knowledge with Hacker and help the Horrible Histories gang stay safe online.
(http://www.bbc.co.uk/cbbc/topics/stay-safe)
Kidsmart is an award winning practical internet safety programme website for schools, young people, parents, and agencies, produced by the children's internet charity Childnet International.
(http://kidsmart.org.uk/default.aspx)